Swiss Partners

The World Food System Center at ETH University
The World Food System Center works toward the vision of a healthy world through sustainable food systems. They work across disciplines and scales and in partnerships with key stakeholders to create new knowledge and ensure it is translated into real world impact.
Space
Bangladesh Partners
Mitra and Associates
Mitra and Associates is a pioneer private sector survey-research firm of Bangladesh. Established in 1983, it has gradually grown to be one of the most sustainable and dependable organization in the country for quantitative and qualitative research, evaluation studies and surveys. They aided the NICE Project in conducting baseline surveys.
space
Kenya Partners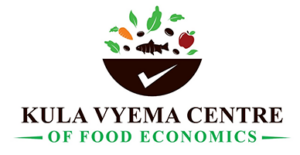 Kula Vyema Centre of Food Economics
Kula Vyema Centre is not-for-profit research and development institute in Kenya pursuing achievement of healthier lives through better food systems and healthier diets. It undertakes research along different food system elements and outcomes, with the aim of transforming and orienting them to provide healthier diets. They aided the NICE Project in conducting baseline surveys.
space
Rwanda Partners
Dalberg
Dalberg is a mission-driven communications and experience consultancy, which seeks to empower and mobilize people to solve global development challenges by collective, sustained action. Dalberg helped finetune the formative research design and recommended the best methodologies to try and understand the Rwandan consumer and farmer better. Dalberg also provides analysis of the consumer data which they then translate to actionable insights.